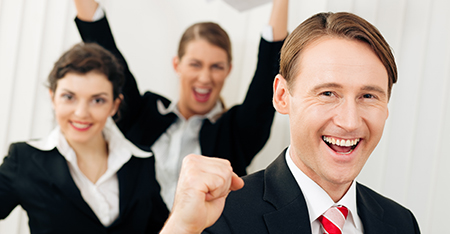 Litigator (Junior- Senior Level)
Position: Litigator (Mid–Senior level)
Office: Bangkok
Role: Legal
Description
Key Responsibilities Include:
• Handle cases involving litigation, prosecution, registration, enforcement and other assignments as required.
• Analyze and determine the best legal strategy to ensure a successful case outcome; prepare briefs and legal arguments; hearing witness testimony before a court.
• Conduct investigations; write legal opinions; monitor cases statuses, legal issues and problems.
• Conduct discovery, including taking depositions, and conduct sensitive negotiations with opposing lawyers and their clients.
• Interview, select and prepare witnesses, including experts, for administrative hearings or trial. Argue motions and participate in pre-trial or pre-hearing conferences.
• Conduct direct and cross-examination and oral argument in proceedings before the appropriate jurisdictional body, which may include jury trials.
• Review, record and prepare briefs and oral arguments for the Supreme Court or other appellate bodies while preparing memoranda analyzing factual and legal issues and draft decisions in proceedings.
• Provide legal counseling and information pertaining to the assignment cases.
• Review case activities and achievements as frequently as required by the client; initiate corrective actions where necessary.
• Review/recommend changes to rules, policies or procedures for conformity with laws and conduct extensive research to support cases as assigned.
• Draft contracts and leases for legality and adequacy, and negotiate with government agencies, private individuals and organizations in non-litigation situations.
• Respond to inquiries from the media and review statements to be released to the press and handle the variety and difficulty of legal issues with minimal supervision.
• Review billing memos and assist with billing collection if needed.
Qualifications:
• Thai nationality, possessing Thai lawyer's license
• Minimum 5 years' experience in litigation/enforcement work in Thailand
• Excellent command of Thai verbal and written skills
• Good command of English verbal and written skills (business level)
• A "Can Do" attitude and an enthusiastic and energetic personality
• Strong business acumen, time management skills, and service-minded
• Resourceful and creative in finding innovative solutions for clients, highly professional with a good teamwork attitude
Corporate, Consultant & Regulatory (Junior- Senior Level)